Celebrate New Year's Day, welcome the New Year
Demi Sunny Glassware 2022-12-30 14:46:26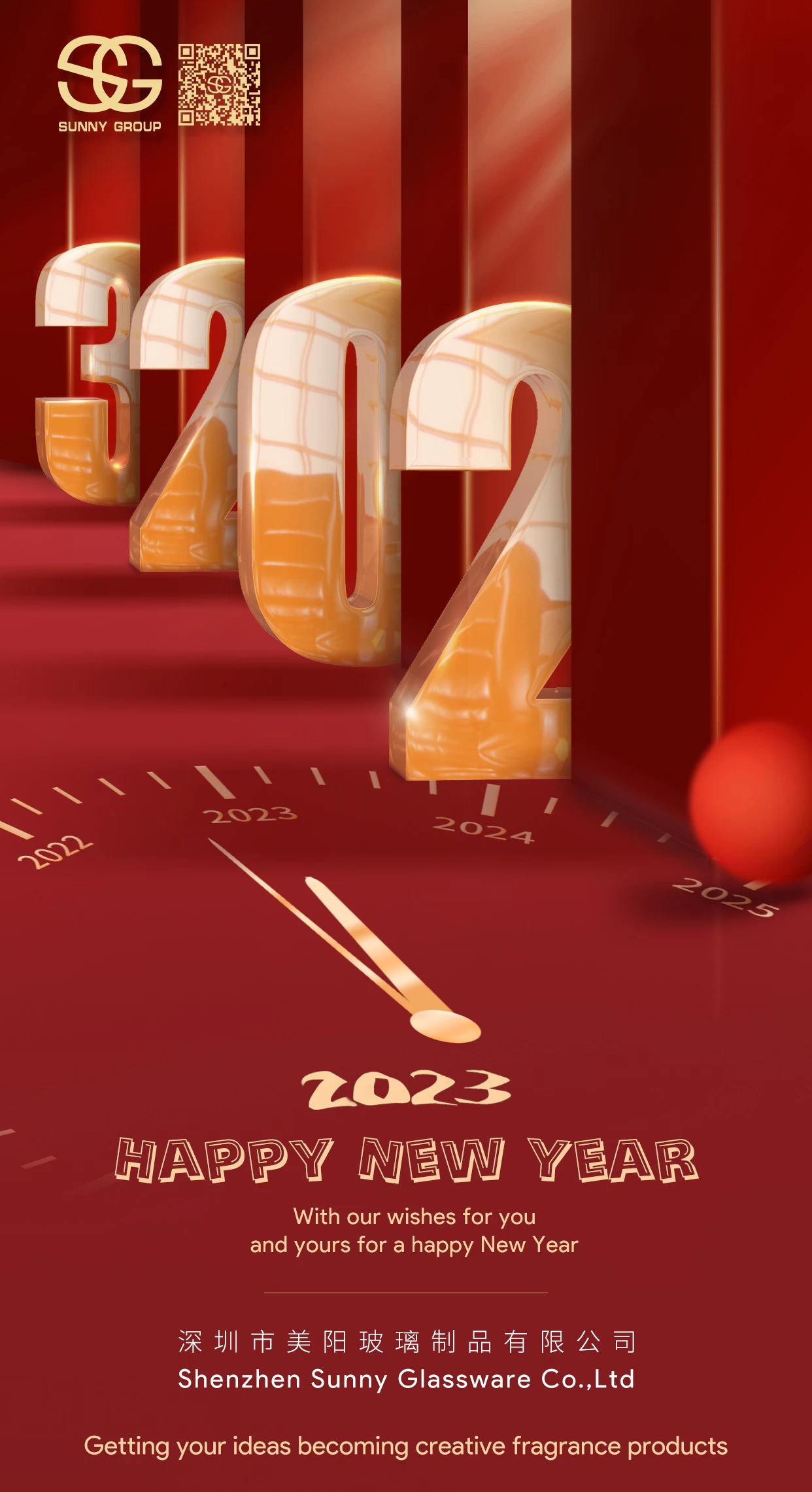 When the gears of time turn gently, when the history quietly opens a new chapter, when the New Year train set out on time. When the New Year's Day bell rang in time across the world
In the New Year, as promised to Sunny Glassware Glass Products Co., Ltd. here I wish you all a happy 2023 New Year!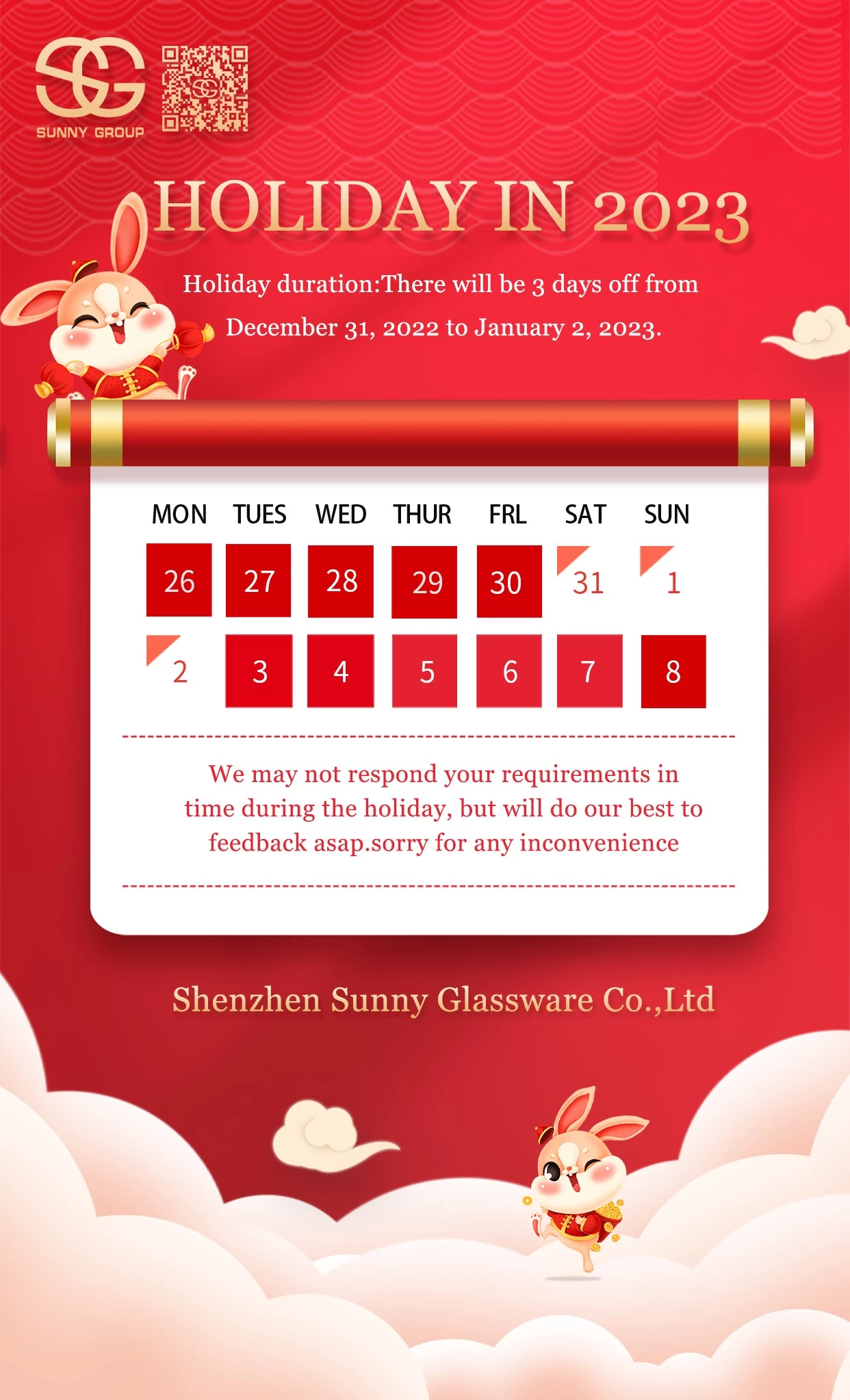 Now according to the provisions of the state on legal holidays, and combined with the actual situation of Sunny Glassware Glass products Co., LTD., the 2023 New Year's Day holiday to do specific arrangements for:
The three-day holiday lasts from Saturday, December 31, 2022 to Monday, January 2, 2023
It starts on Tuesday, January 3rd
Ancient Chinese New Year legend
Legend in the ancient Yao and Shun prosperous times, Emperor Yao reign diligently in the people for the people to do a lot of good things, very popular with the people.
However, due to his son's lack of talents, he did not pass on the throne of "son of Heaven" to his son, but to Shun, who was both virtuous and capable.
Yao said to Shun, "You must give the throne to me in the future, so that I may rest in peace when I die."
Later, Shun passed the throne to Yu, who was very successful in flood control. Yu, like Shun, loved the people and did a lot of good things for the people.
Later, people put Yao died, the day when Emperor Shun offered sacrifices to heaven and earth and Emperor Yao, as the beginning of the year, the first day of the first month called "New Year's Day", or "Yuan is", this is the ancient New Year's Day.
Contemporary "New Year's Day" is how to come?
It was "born" in Nanjing on December 31, 1911.
On September 27, 1949, the First session of the Chinese People's Political Consultative Conference decided to adopt the universal date law.
The lunar January 1 renamed as the "Spring Festival", the Gregorian calendar January 1 as the beginning of the New Year - "New Year's Day", and included in the statutory holiday, become the national people's festival.