Extend new market by Sunny Glassware new design vein glass candle jar
Maggie 2021-06-02 15:57:27
Sunny Glassware is the leader manufacture of kinds of glass candle holders, we are mainly making OEM/ODM order for our customers, but it doesn't mean that our design team didn't make stunning items, actually, our new design item have help our customer to win more market in these years, and now there are about most of customers not only place OEM/ODM order to us, but also choose our design glass candle jars as their new item. I want to share the our customer's story to extend their market by our new design item --vein glass candle jar.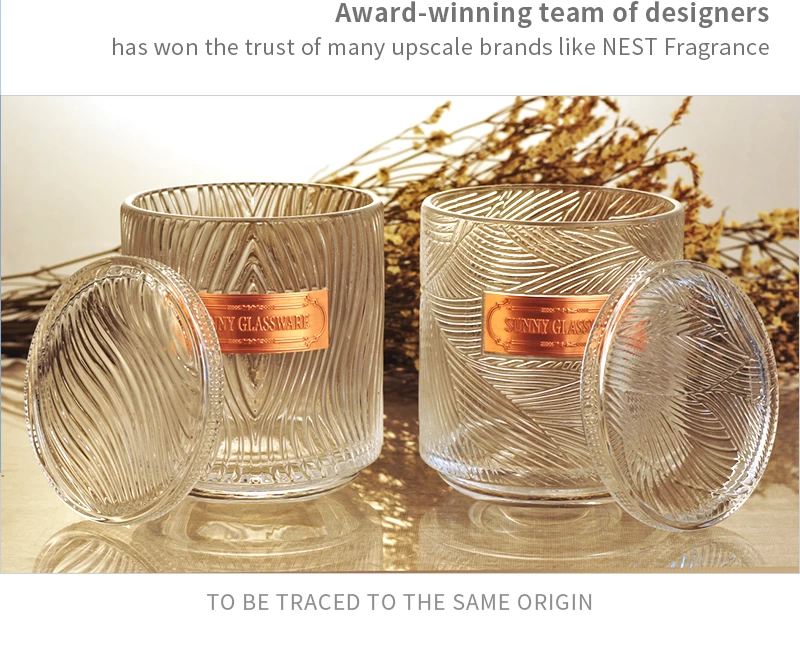 Vein glass candle jar is one our new design glass candle holder, the inspiration for this item is from the leaf vein during our designer Roy enjoy his trip in the forest. Every single leaf has itself single vein. He think that the every fragrance candle is unique , so he want to make the unique candle holders for the fragrance candles . We hope the clients will feel happy when they received the fragrance candle is such meaningful glass candle holder. The vein glass candle jar is from concept to products soon. So we share to some of our customers this vein glass candle jars. Most of customers are like this items, and feel this is meaningful glass candle jar, and the size is perfect for two wicks. But some of customer think there are many uncertain factors to add a new design glass candle jars in their production line. So they don't want to be the first one to make this glass candle jars.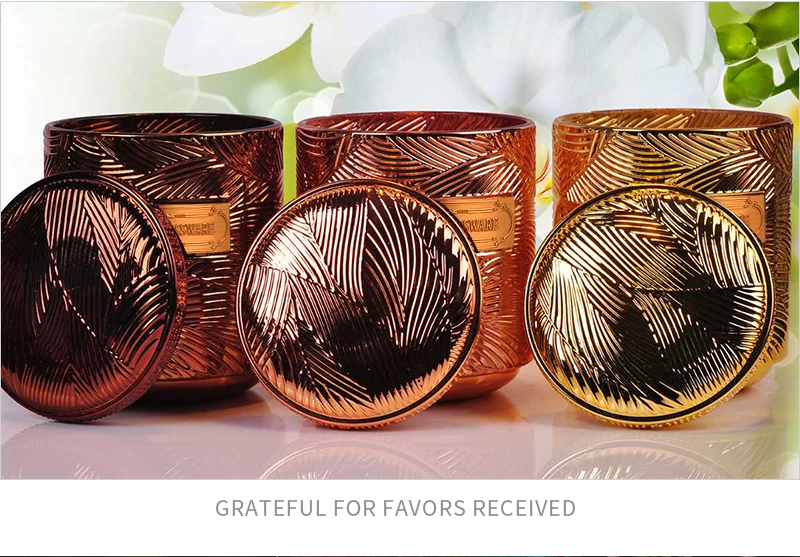 And at this point, one of my customer Jordan want to extend their market. They are selling fragrance candles in USA and Europe markets more than 20 years, and their candle holders are always the same design as the markets, they never think to add add design candle holder to their production line. Actually, their products are selling well around the world, and their advantage is that their price is good than other candle brands. But as long term business, if always selling low price candles, it is not good at the company's development. So Jordan decide to find some new solution to extend their market. At this moment , our new design vein glass candle jar is finish. So he want to use this glass candle jar to pouring their wax, be as new production line on their shop. We know that will be a chance for both of us. So we recommend Jordan make Several colors for this vein glass candle jar. We believe that the clients will like to re-use these meaningful glass candle jar as the collection containers.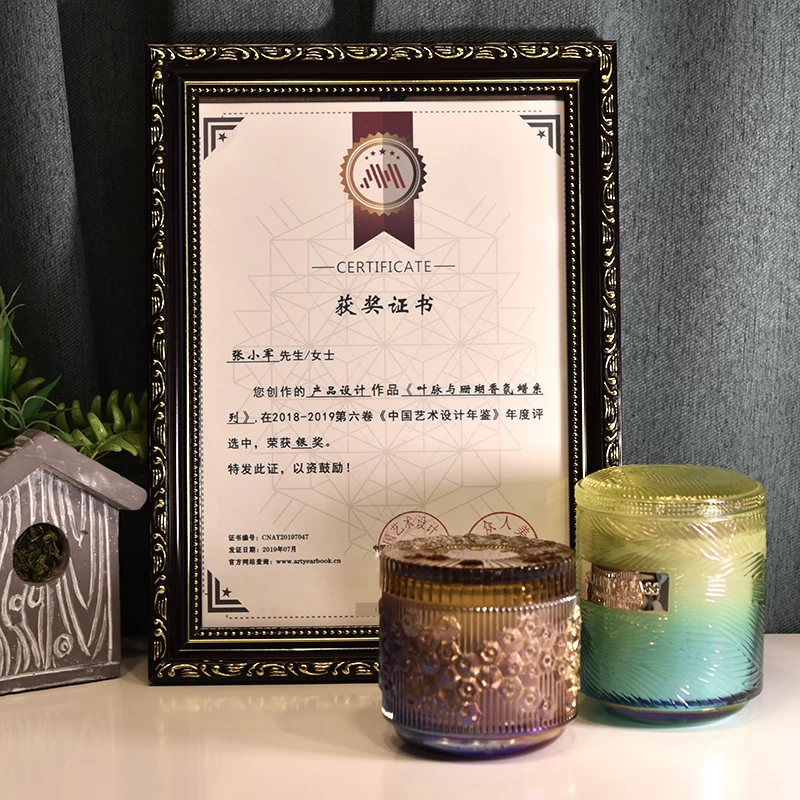 So finally Jordan decided to purchase 40000 pcs vein glass candle jars for as their new production line. And it turn out that this is really the great decision to add this luxury new item to their production line. It sells very well. It is not only help Jordan to extend their market, but also make their candles into two lines, one is for the normal line, another is the high-end line.
We really happy with that, we always try to find solutions to help our customer to grow up, since we know that, if they grow well, then we grow.