Small order to accept or not to accept?
Demi Sunny Glassware 2022-05-17 16:28:02
Sunny Group has offered glass  ware since 1992 with all kinds of products bei  ng exported to more than 30 countries and regions.The minimum order quantity of Sunny Glassware is 3000 pieces. Should we let go or grasp seize the small order of 2000 pieces?   Methods are always more than difficulties. In   Sunny Glassware view, the problem of small orders is in one sentence: Sunny Glassware The Popular Product and designs has stock anytime, the small quantity orders are acceptable.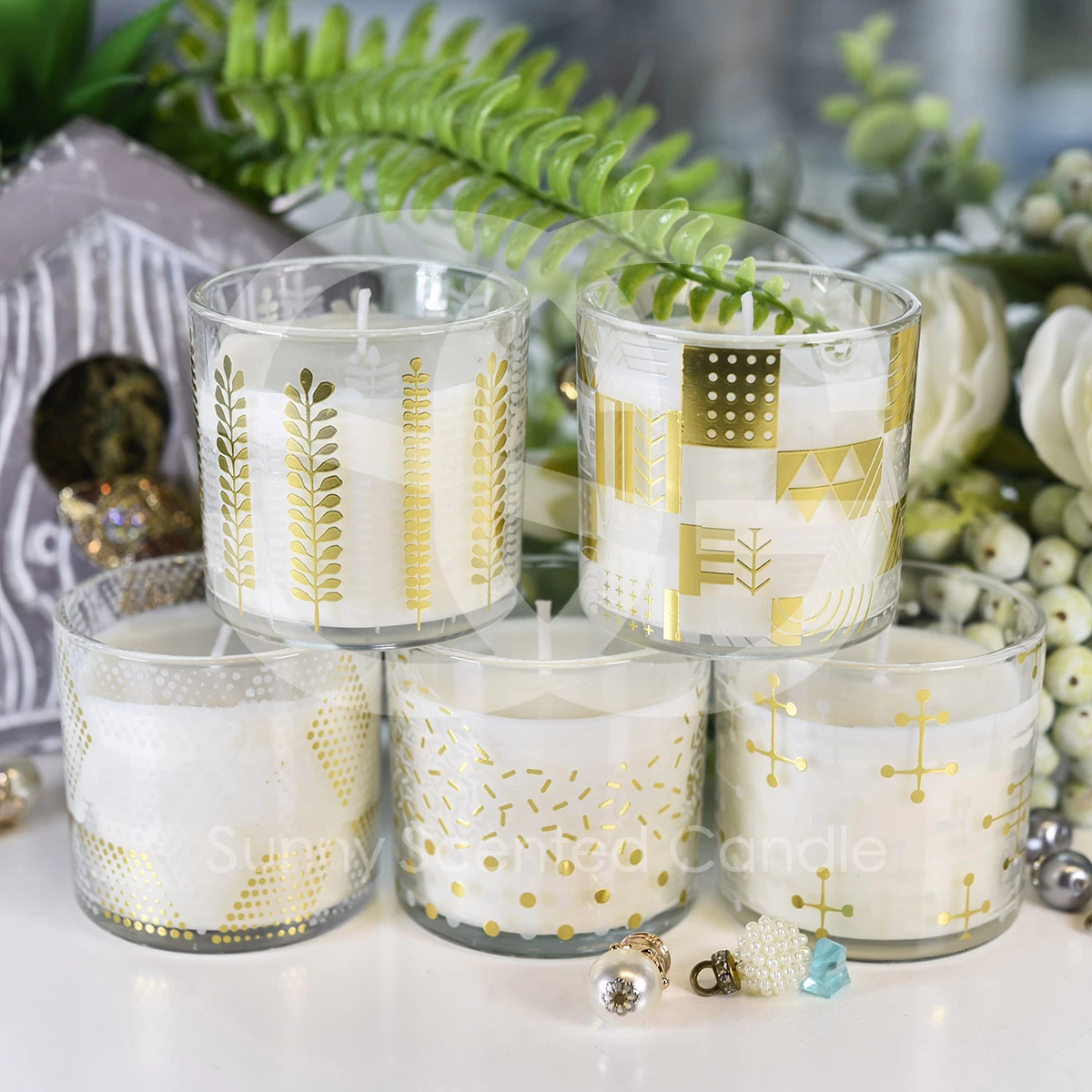 A customer Treena saw the introduction of our company on the website and learned that Sunny Glassware is a supplier specializing in providing customers with all kinds of glass candlesticks and ceramic candlesticks. So she contacted us and wanted to make a spray color and silk screen logo candlestick. This is not difficult for us. We produce candlesticks like this almost every day.
But Treena only wants to buy 2000. For such products, our minimum order quantity is generally 30000, which is difficult to produce online. We also know that customers like Treena cooperate with us for the first time. Their market is also Australian, and her demand is only so much. Therefore, we should think of other ways to focus on customers and do everything for the needs of customers. According to her request, we recommended several sizes of cups that we have made all year round for Treena to choose from. In this way, we can put her order together with the orders of our other customers.
Treena chose a 10oz cup. At this time, she wanted to match the cup with a cover.About the cup cover, she had a concept that she wanted to make a gold high-end cup cover.Sunny Glassware products are exclusive suppliers of many big guys, and 80% of them are purchased from Sunny Glassware. We are the exclusive supplier of Nest Fragrance, Candle Lite, UGG etc popular brands have made a lot of covers, so we soon know that Treena is looking for a Gold Textured zinc alloy cup cover  After sending the picture to her for confirmation, she liked it very much and quickly finalized the effect of the cup cover and the logo and other details.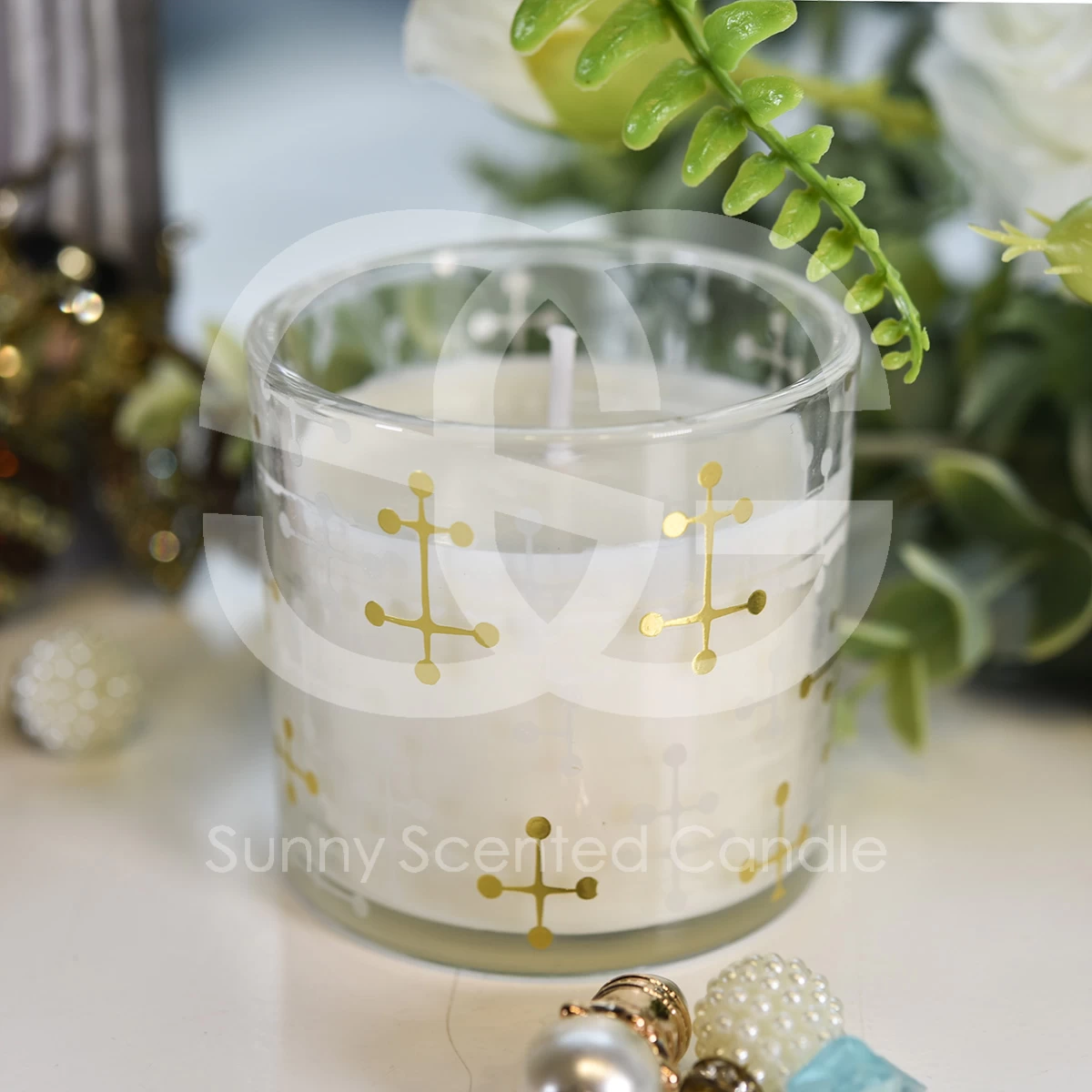 When we were preparing to arrange samples of this product, Treena hesitated to continue the project. Sunny Glassware  had to understand why it didn't carry out the project before giving a specific plan, so we had a video call with the customer Treena.Sunny Glassware learned that the customer had actually purchased this product in China before, but the actual large goods were very different from the samples, so she was hesitant to sample in Sunny Glassware.
I understand Treena's concerns and explained to her that some suppliers do have these problems. These suppliers process some bad cups and sell them to customers. They don't care whether customers return orders or not, because their prices will be relatively low, so many customers who don't know the truth will be fooled. However, their actions will disrupt the glass industry market, and customers simply can't distinguish which suppliers can cooperate.
So I explained this phenomenon to Treena and told her how sunny glassware products company does it.We can arrange samples first.After she confirms the style effect, we can arrange large goods.We will send large goods samples to him for confirmation, and then deliver the goods after confirmation.After some communication, Treena finally placed the order.
So far, we have cooperated for five years. Small orders may be the introduction of large orders.When small orders are completed, there are many cases of turning orders, long-term cooperation and small buyers developing into large buyers. Sunny Glassware With our strong support, customers rapidly develop and from small workshop to industry leaders. For the brands cooperating with sunny glassware , those customers have not changed their suppliers since the cooperation.